Refectocil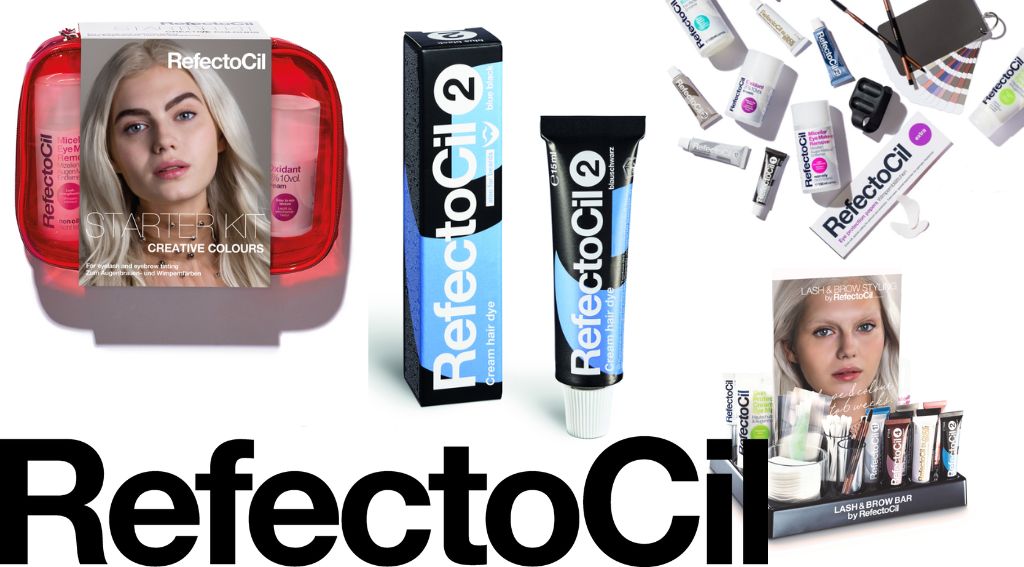 With RefectoCil lash and brow service products, you can give your clients the brows they want. If you're looking for where to buy RefectoCil tints and styling kits for your salon, spa, or hotel, Telli Industries carries everything you need to get started in bulk and at wholesale prices.
Lash Lift & Curl Tools
Portable Lash & Brow Bar
Training & Starter Kits - For Schools & Professionals
Protective Silicone Pads
Skin Protection Cream
Oxidant Developer Cream & Liquid
Blonde Brow Bleaching Paste
Brow Primers
Activator Gels
Styling Gels
Lash Tint Dyes
Brow Tint Dyes
Tint Remover
Provide The Latest Lash & Brow Styling Services
Ensure your salon supplies meet the needs of today's hairstylists, estheticians, makeup artists, and their clients. RefectoCil has been the go-to brand for eyebrow tinting since it started in the 1930s in Italy. The brand continues influencing and embracing today's most in-demand lash and brow styling services by connecting with salons and spas worldwide.
Professional Eyelash Tinting
Professional Eyebrow Tinting
Eyelash Curl Treatments / Lash Perms
Eyelash Lifts
The RefectoCil Color Line
Brown, black, red - are those all the options for eyebrows and lashes? Thanks to RefectoCil, the answer is no. You can mix, match, lighten, or intensify the colors in their line.
This makes customizing each look to a client's hair, skin tone, and clothing type fun and simple for your stylists. In addition to the original eight tints, you now have the option of four additional color-intensifying brown shades.
Bestselling Eyelash & Eyebrow Tints
Offer clientele the following colors for their eyelashes and eyebrow tints, so they can quickly achieve the color they want from their favorite salon or spa.
Natural Brown No. 3 - Blazing Brunette
Light Brown No. 3.1 - Luscious Light Brown
Pure Black No. 1 - Brilliant Black
Blue Black No. 2 - Beautiful Blue Black
Red No. 4.1 - Radiant Red
Chestnut No. 4 - Charming Chestnut
Blonde - Breathtaking Blonde
Style Brows & Lashes Beyond Plucking, Waxing & Extending
Eyebrow styles are constantly changing from barely there to attention-getting standout looks. Now you can take your services far beyond the standard pluck or wax and shape.
RefectoCil makes sky-high lashes and sleek, stunning brows attainable without extensions or permanent makeup. These options work well for those who don't want an invasive procedure or who don't have the time to sit in a chair for more than a couple of hours.
Today's Eyebrow Trends
Bold & Bushy
Ashy Pastel Shades
"Boy Brows"
Shimmering Metallic Tones
Contrast Brows
Intense Browns
Stock Up On RefectoCil For Professionals
Make sure your beauty business can provide the latest styling services with eyebrow tints, eyelash tinting, curling, and lifting products by RefectoCil. We invite you to browse our current selection of wholesale salon and spa supplies and place your order with Telli Industries today.