Saltability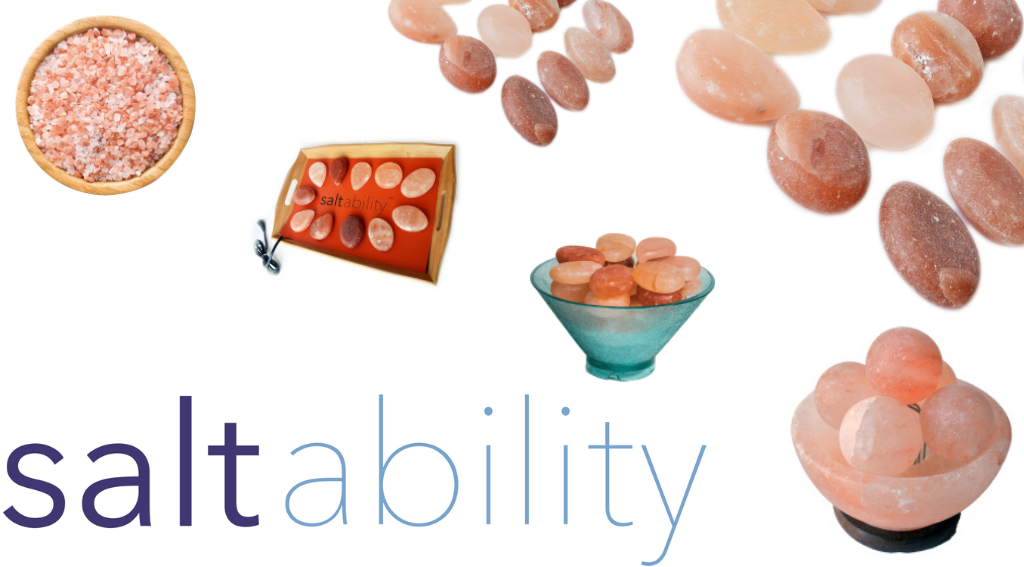 Saltability is a highly acclaimed spa product brand that is setting a new standard in the industry, and thanks to Telli, now these products are available to your salon, spa, or hotel. If you're looking for a unique way to extend massage services, accent your retail spaces, or produce a relaxing ambiance in guest rooms. We invite you to shop our inventory of Himalayan salt goods by this beauty company.
Saltability brings you this precious salt carved out and crafted by hand. Choose from our array of products to enhance your health and benefit from the 84 essential minerals it contains, including iron, magnesium, calcium, and potassium. - Saltability
What Sets Saltability Apart?
Saltability focuses on creating tools and treatments that benefit the customer and the environment. This salon and spa product brand offers a wide range of goods made from 100% pure Himalayan salt, which is sourced from the Khewra Mines in Pakistan, one of the largest in the world.
Saltability products are eco-friendly and free from synthetic fragrances and dyes.
Beautiful Salt Stones, Lamps & Baths
Saltability massage stones: Looking for Saltability massage equipment? These 100% pure Himalayan salt stones can be heated and used in massage therapy. They release negative ions, which can help reduce stress and anxiety. We carry sets, teardrop, oval, heart, and sphere shapes.
Saltability warming trays: These specially designed warming trays are used to heat massage stones. They are made from eco-friendly materials and are designed to maintain the optimal temperature of the stones.
Reflexology Spheres: These smooth spheres are often used to relieve pain during a massage or rolled with feet for a reflexology treatment. They are believed to counteract exposure to bad electricity (EMF) and deliver a myriad of health benefits – from higher mental alertness to protection against germs in the air.
Salt Lamps: These lamps are made from 100% pure Himalayan salt. They release negative ions, which can help improve air quality and reduce stress.
Bath Salts: We offer a range of Himalayan salt bath products from Saltability, including salts, soaks, and scrubs, to help soothe and relax tired muscles. Choose from fine or coarse in a variety of sizes, packaged for wholesale and retail.
Shop Saltability At Telli
If you are looking for high-quality spa products, then Saltability may be the brand for you. We also stock salt tables, fragrant mineral salts, and Epsom salts at wholesale prices and in bulk for beauty businesses like yours. Find these fine salon, spa, and hotel essentials and place your order with Telli today.