Spa Revolutions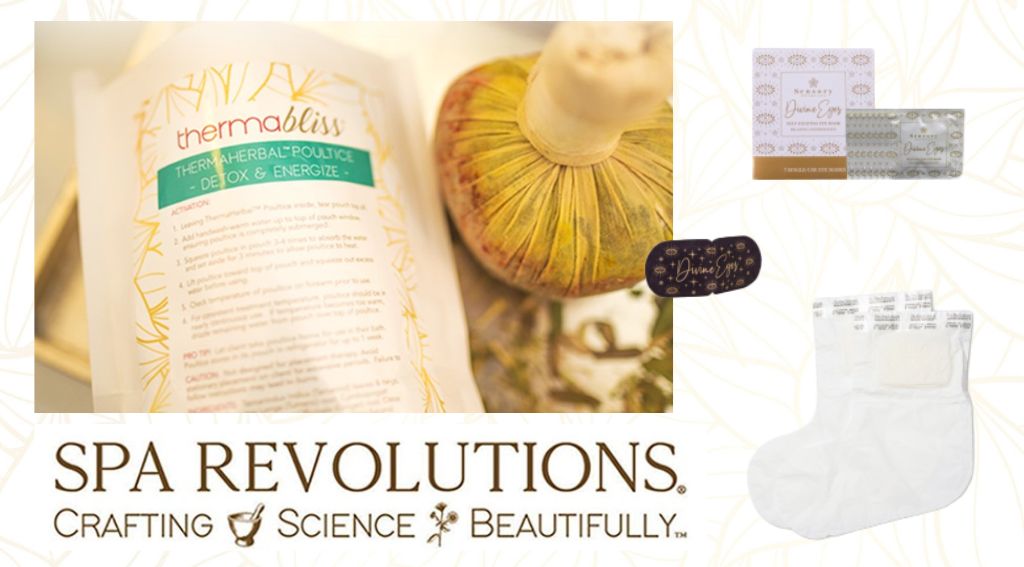 Get ready to discover a new level of indulgence for your valued clients, customers, and guests with Spa Revolutions products from TELLI. This brand offers exceptional products designed to elevate pampering and relaxation at your salon or spa. From hand treatments to eye masks and foot therapies, Spa Revolutions brings innovation and luxury to the forefront of the professional beauty industry.
Offer Healing & Soothing Spa Experiences
Spa Revolutions sets itself apart from competitors with its commitment to excellence and innovation. Products are crafted with the utmost care and precision, using high-quality ingredients and advanced formulations. Each product is designed to deliver exceptional results, ensuring client satisfaction and loyalty.
This brand constantly pushes boundaries and introduces groundbreaking products. Check out our inventory of popular favorites.
Hand & Foot Treatment Extenders
Divine Eyes Eye Masks - Pamper Those Peepers
The Divine Eyes Eye Masks by Spa Revolutions enhance the delicate eye area. These masks provide a refreshing and invigorating experience, reducing puffiness and minimizing the appearance of fine lines and wrinkles. Stock up to create a superior room stay, relaxing spa treatment, or retail selection.
If You Like Perfectsense, You'll Love Thermabliss
Spa Revolutions' has taken everything nail salon, spa, and massage professionals love about Perfectsense Paraffin treatments and perfected it in the new Thermabliss line. Offer a luxurious and hydrating experience for hands and feet - soothing and nourishing the skin, leaving it soft, supple, and rejuvenated.
Thermabliss combines the therapeutic benefits of heat and aromatherapy. From neck wraps to body wraps, these products offer deep relaxation and muscle relief, transporting clients to a state of pure bliss.
Add A Little More 'Ahhh' To Your Massage Services
In addition to restorative hand, foot, facial, and eye treatments, Spa Revolutions offers a range of massage tools to accent your current bodywork therapies. Invite clients to detox and energize with the natural herbs, exotic spices, and delicate flowers in our compression massage poultices.
Our easy-to-sanitize Lava Shells and Massage Stones require no electricity to produce soothing heat. Find new ways to pamper with this innovative brand.
Elevate Your Salon & Spa Experience With TELLI
Transform your space into a haven of relaxation and rejuvenation with Spa Revolutions stock from TELLI. From indulgent hand therapies to soothing eye treatments and rejuvenating foot rituals, we offer a comprehensive range of products that cater to diverse customer needs.
We take pride in providing excellent customer support to buyers and beauty professionals. Our team is dedicated to assisting salons, spas, and hotels select the right products and ensuring a seamless ordering process.