Takara Belmont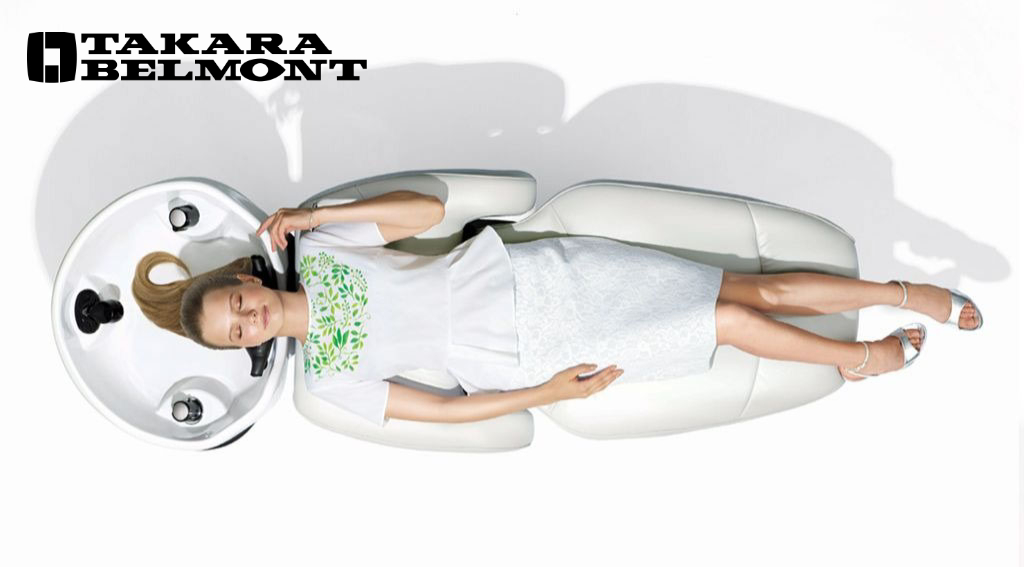 Discover the excellence of Takara Belmont products at TELLI. With a rich heritage and a commitment to excellence, it's no wonder they've been a leading name in the beauty industry for decades. We provide your hotel, spa, or salon with quality chairs and products from Takara Belmont, so you can return to pampering your guests and customers.
Comfort & Flair For Your Spa
Takara Belmont has been renowned for its unwavering dedication to craftsmanship, functionality, and design for over a century. The brand's commitment to creating products that not only meet but exceed the expectations of salon and spa professionals sets it apart from the competition. Each piece is meticulously crafted with attention to detail and a deep understanding of the industry's unique needs.
Cut Or Color? Find The Right Tools
Takara Belmont offers the following furniture and equipment for haircuts, shaves, or makeovers for your clients. Check out our array of available products.
Styling Chairs
Barber Chairs
Shampoo Bowls
Hair Dryers
Processors
Takara Belmont Styling Chairs - Quality Meets Function
Takara Belmont is renowned for its exceptional range of styling furniture that cater to various salon and spa needs. Whether you're looking for sleek and modern styling chairs or classic and vintage-inspired barber chairs, Takara Belmont has you covered. Their seats are designed with a perfect balance of style, functionality, and comfort, ensuring an exceptional experience for clients and professionals.
Knoll Styling - Sophistication & Ergonomics
Odin Styling - Stylish Lines & Affordability
Takara Belmont Barber Chairs - Cutting Edge Comfort
For barber shops prioritizing technology and style, Takara Belmont's barber seats deliver on both fronts. With their ergonomic designs and premium materials, these chairs ensure a comfortable experience for every client.
Legend Barber - Unique Sportscar Looks, Reclining
Dainty Barber - Firm, Classic, Reclining
Sportsman Barber - Vertical Lift, Auto Recline, Elegant Upholstery
Elegance Barber - Retro Look, Modern Conveniences
Reliable Processors & Hair Dryers
Takara Belmont processor and hair drying products are designed to provide efficient and reliable hairstyling. Takara Belmont hair dryer and processing units are known for their performance and durability. Designed with the latest technology, they deliver powerful results while ensuring minimal damage to the hair.
Rollerball F Processors
Gemini II Hair Dryers
Luxury Shampoo Bowl & Misting Units
Complete your salon's washing area and add new income streams with Takara Belmont shampoo bowl, chairs, and misting units. With a range of looks, these shampoo stations are functional and add a touch of elegance to any salon or spa space style. The Spa Mist line also offers new scalp treatment and facial service possibilities.
Yume Shampoo Unit
Yume Espoir Shampoo Unit
Yume IXI Shampoo Unit Standing
Spa Mist II, Stand Type
Spa Mist II Wagon Bundle
Do Takara Belmont Products Come With A Warranty?
Yes, Takara Belmont products typically come with warranties that vary depending on the specific item. We recommend you check each product's warranty terms and conditions before purchasing.
Are Takara Belmont Chairs Customizable?
Many Takara Belmont chairs offer customization options such as color choices, upholstery materials, and base styles. Contact us for more information on customization options.
Looking For The Perfect Salon Chair? Contact TELLI.
Elevate your salon or spa with these premium products and experience the difference they can make. Take advantage of this - order Takara Belmont brand products from TELLI and take your salon or spa to new heights of excellence.