Noel Asmar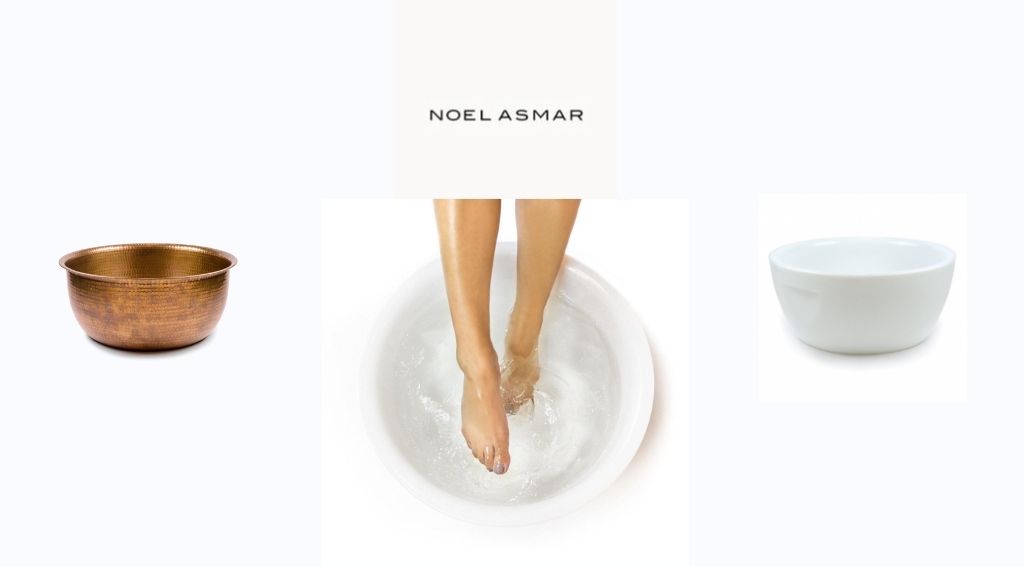 Noel Asmar is a popular salon and spa brand name synonymous with quality, innovation, and style. With a commitment to enhancing the beauty service establishment experience, this brand offers various products that elevate industry standards. Learn more about the features, benefits, and dedication to quality that make these must-haves a top choice for beauty professionals.
Getting To Know The Noel Asmar Brand
Noel Asmar, a renowned Canadian designer and innovator in the spa and wellness industry, founded her eponymous women-owned brand with a vision to redefine the spa experience. With a background in hospitality and fashion and a passion for cultural diversity, Asmar set out to create products that combine elegance, functionality, and sustainability.
One of the cornerstones of the Noel Asmar brand is an unwavering dedication to quality.
Noel Asmar products are crafted with meticulous attention to detail, using the finest materials and craftsmanship.
Every product is beautiful and durable, meeting the demands of the busiest spas and salons.
The brand works with Weforest to support efforts to reforest the planet and clean the air.
Features & Benefits Of Noel Asmar Products
Now that you know about the brand, it's time to explore its offerings for your salon or spa. Regarding Noel Asmar products, what features and benefits set them apart?
Aesthetic Appeal - Noel Asmar products are known for their exquisite design and attention to detail. They enhance the visual appeal of any spa or salon, creating a luxurious and inviting atmosphere for clients.
Durability - Built to withstand the rigors of daily salon and spa use, Noel Asmar products are crafted from high-quality materials that are easy to clean and maintain. They are designed to last, offering long-term value to businesses.
Functionality - Every product is thoughtfully designed with the needs of salon and spa professionals in mind. Whether it's the ergonomic shape of a pedicure bowl or the practicality of a manicure dish, functionality is at the forefront.
Sustainability - Noel Asmar is committed to sustainability and ethical sourcing. Many of their products are eco-friendly and made from recycled materials, aligning with the growing demand for environmentally responsible products.
Manicure & Pedicure Perfection
Although the lifestyle brand is well-known for stylish spa, salon, and hospitality scrubs, Noel Asmar offers diverse salon and spa products. Each pedicure bowl, manicure bowl, and treatment cart is designed to enhance the overall experience for both clients and professionals.
Beautiful Pedicure Bowls
Noel Asmar Resin Pedicure Bowls - These exquisite pedicure bowls are crafted from high-quality resin, offering a sleek and modern design that complements any spa or salon decor. They are easy to clean and maintain, making them a practical choice for busy establishments.
Noel Asmar Hammered Copper Pedicure Bowls - For those seeking a touch of luxury, the hammered copper pedicure bowls are a perfect choice. These bowls exude elegance and sophistication, elevating the pedicure experience.
Find Noel Asmar Wholesale Products Here
Our dedication to customer satisfaction and competitive pricing makes us a top choice for those seeking to stock their businesses with the best in the industry. If you're a salon or spa professional looking to source Noel Asmar products for your business, contact TELLI for manicure and pedicure products wholesale and bulk purchases today. We specialize in providing salon and spa professionals with access to high-quality products.